MANITOBA GOVERNMENT AND TRAILS MANITOBA UNVEIL NEW TRAIL PROJECTS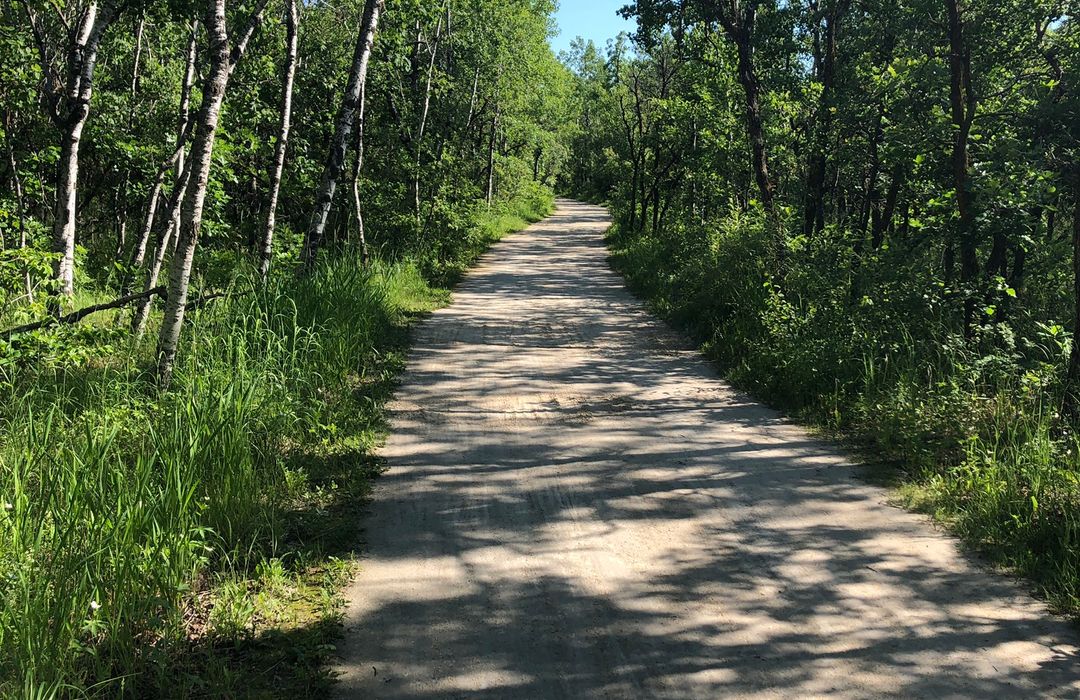 New and Enhanced Trails Across Manitoba Provide Affordable Outdoor Recreational Opportunities: Clarke, Wharton
Nearly $970,000 will be invested into recreational trail projects throughout Manitoba to help enhance affordable outdoor recreational opportunities for Manitobans, Municipal Relations Minister Eileen Clarke and Environment, Climate and Parks Minister Jeff Wharton announced today.
"Our government is excited to continue building, enhancing and expanding Manitoba's trail network in partnership with volunteer and community organizations like Trails Manitoba," said Clarke. "We are committed to creating affordable outdoor recreational opportunities to benefit the health and well-being of all Manitobans."
"Manitobans love to get outside and enjoy the great outdoors, and our government is proud to share these investments in new and enhanced trails in our province," said Wharton. "We are excited to help provide new ways for Manitobans to connect with nature and explore our province."
Trails Manitoba has selected the first projects approved under the 2022 Trails Manitoba Grant Program, which is funded by the Manitoba government through an endowment fund with The Winnipeg Foundation. This includes the Manitoba Trails Improvement Endowment Fund, the Manitoba Trails Improvement Fund – Rural, and the Manitoba Trails Strategic Fund.
"Trails Manitoba is thrilled by the continued growth of the program and excited to announce the projects funded as part of the 2022 Trails Manitoba Grant Program," said Erik Dickson, president, Trails Manitoba. "These projects will develop new multi-use trail parks, trail extensions as well as continued enhancements and maintenance to trails throughout the province."
The successful applications for the 2022 Trails Manitoba Grant Program support 30 projects, including the development of new trails as well as maintenance, enhancements and amenities for existing trails.
Examples of projects include:
Assiniboine Forest Sign and Wayfinding Enhancements (new trail/enhancement) – $50,000;
Chryplywy Park Trail Enhancement (general trail maintenance) – $3,934;
Squirrel Hills Trail Park (new trail/enhancement) – $75,000;
Ste. Agathe Baudry Trails Project (new trail/enhancement) – $30,000;
Victoria Park Trail Extension and Stairs (new trail/enhancement) – $10,000; and
Zaagaate Trail and Pollinator Meadow (new trail/enhancement) – $33,450.
"Valley Life Recreation is extremely satisfied with the provincial leadership that has been demonstrated through the funding provided to Trails Manitoba to spur trail development across the province," said Dave Ternier, board chair, Valley Life Recreation. "Capital inputs such as this are low-cost investments into recreation infrastructure that will be enjoyed by generations to come. Few opportunities exist where reasonably small investments can create such large returns in making places exciting and healthy to live, work and play. Valley Life Recreation, through the Squirrel Hills Trail Park project, is proud to play a small part in making this investment come alive for all Manitobans."
A map of trail locations can be found at www.trailsmanitoba.ca/trail-info/hiking-trails-manitoba-maps/.
The investment of nearly $970,000 is part of an overall $10-million investment in trails by the Manitoba government in partnership with Trails Manitoba and The Winnipeg Foundation. By 2025, $5 million is expected to be invested in projects, while the remaining $5 million will generate annual revenue through a long-term fund designed to support the creation, maintenance and enhancement of recreational trails across Manitoba, Wharton said.
The province released a report today summarizing the results of public and stakeholder engagement on the Manitoba Trails Strategy. The report can be found at https://engagemb.ca/manitoba-trails-strategy.
In total, over 2,000 people responded to an EngageMB public survey on the trails strategy, demonstrating Manitobans' strong interest and passion for recreational trails. Input received through this engagement process is being considered during the preparation of the trails strategy, which will be released in the coming months.
More information on the Trails Manitoba Grant Program and a full list of 2022 grant recipients can be found at www.trailsmanitoba.ca/grants/.