Assiniboine Delta & Pembina Valley
Geographical Location: RM of Thompson boundary to the RM of Stanley boundary. Treaty 1.
Length: 54 km / 34 miles
Trail Types: natural trail, gravel trail, gravel road, paved road
Trail Activities: hike, bike, horse, ski, snowshoe
---
---
The geographical area that encompasses this trail is unique in that it highlights Manitoba's escarpment – one of the few features on our landscape that predates the lost glacier. The western portion of the Miami Thompson Trail begins about one mile west of Deerwood, where it follows a creek down the escarpment as it runs northeast through private land then along municipal roads that angle back southeast along the base of the escarpment. The trail then heads directly south passing near the site of the old Lone Tree Ski Slide (near the Trestle Bridge).
There are several excellent views of the Red River Valley Lowlands from the top of the escarpment including the view from the Wayside Park. At the bottom of Wiener Hill, the trail crosses Highway #23 and descends to the Tobacco Creek footbridge near the Mountain Glen School site (1902 -1950). When ascending the Tobacco Creek Ravine on the far side, you are provided with another panoramic view. The trail continues east for 3 miles, one mile north into the town of Miami, then southeast again passing through fertile farmland (former Tall Grass Prairie). As the route turns east it passes the Dunston Cairn, marking one of the earliest settlements in the area, before linking up with the Stanley Trail in the adjacent municipality.
CAUTION:
When following roadways, trail users should always remain on the shoulder (may not be paved). It is recommended that you only use roadways during daylight hours and under appropriate weather conditions.
ONLINE RESOURCES: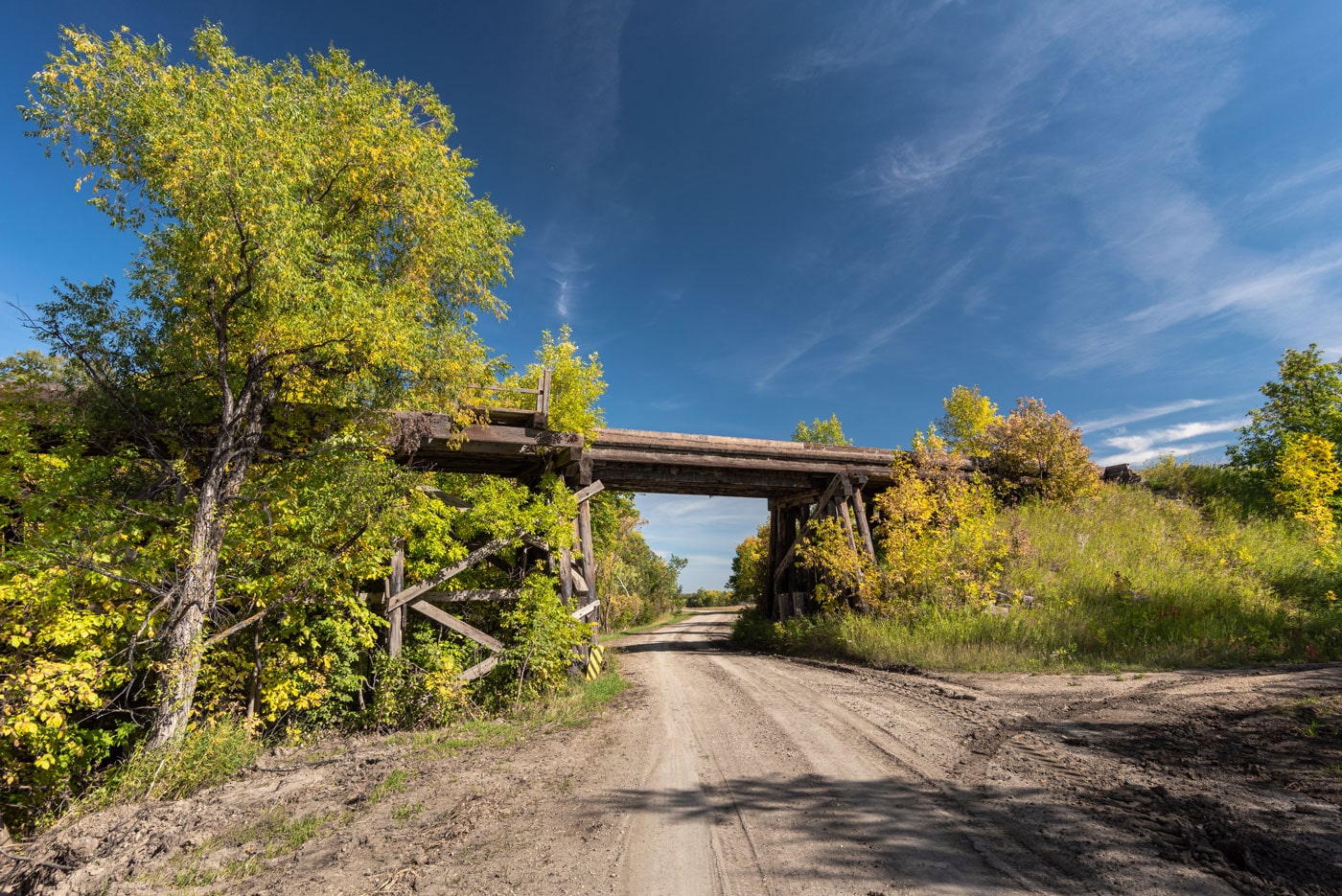 Photo by Martin Carson