Assiniboine Delta & Pembina Valley
Geographical Location: RM Stanley boundary to Rosengart. Treaty 1.
Length: 69 km / 43 miles
Trail Types: natural trail, gravel trail, gravel road
Trail Activities: hike, bike, horse, ski, snowshoe
---
---
The trail enters from the RM of Thompson at the northwest corner and generally follows the line of the Pembina escarpment in a south easterly direction to within a mile of the Canada/U.S. border. The southern part of the trail closely follows the Boundary Commission Trail. Open prairie skyscapes, shale cliffs, wildflowers, abundant wildlife, open grassland, rich agricultural lands, rolling hills, creek crossings, oak stands, poplar bush and dramatic views of the Red River Valley all promise to delight trail users. The most technically challenging and scenic portions are the ones that follow the wooded creeks along the escarpment.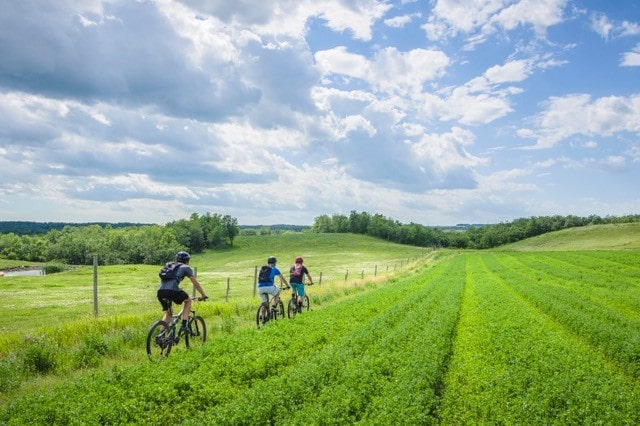 Photo by Jeff Scott