Geographical Location: City of Winnipeg. Treaty 1.
Length: 93 km / 58 miles
Trail Types: natural trail, gravel trail, paved trail, paved road
Trail Activities: hike, bike, ski, snowshoe
---
---
The Winnipeg Trail enters and leaves the city along the Red River. It follows the Red, Assiniboine and Seine Rivers meandering through forests, parks, historic neighbourhoods, and along old rail lines and creeks. The route travels on community trails, City parkways, abandoned rail bed, and quiet streets. There are various volunteer stewardship groups in Winnipeg who have adopted sections of the Trans Canada Trail and are working on either developing/enhancing or maintaining these sections. Please refer to the Winnipeg Trails website below as it contains excellent information on the various Winnipeg trail segments, and spur routes. Highlights along this trail include the University of Manitoba, Assiniboine Park, Beaudry Park, FortWhyte Alive, Riverwalk, Canadian Museum of Human Rights, The Forks, Esplanade Riel and Fort Gibraltar.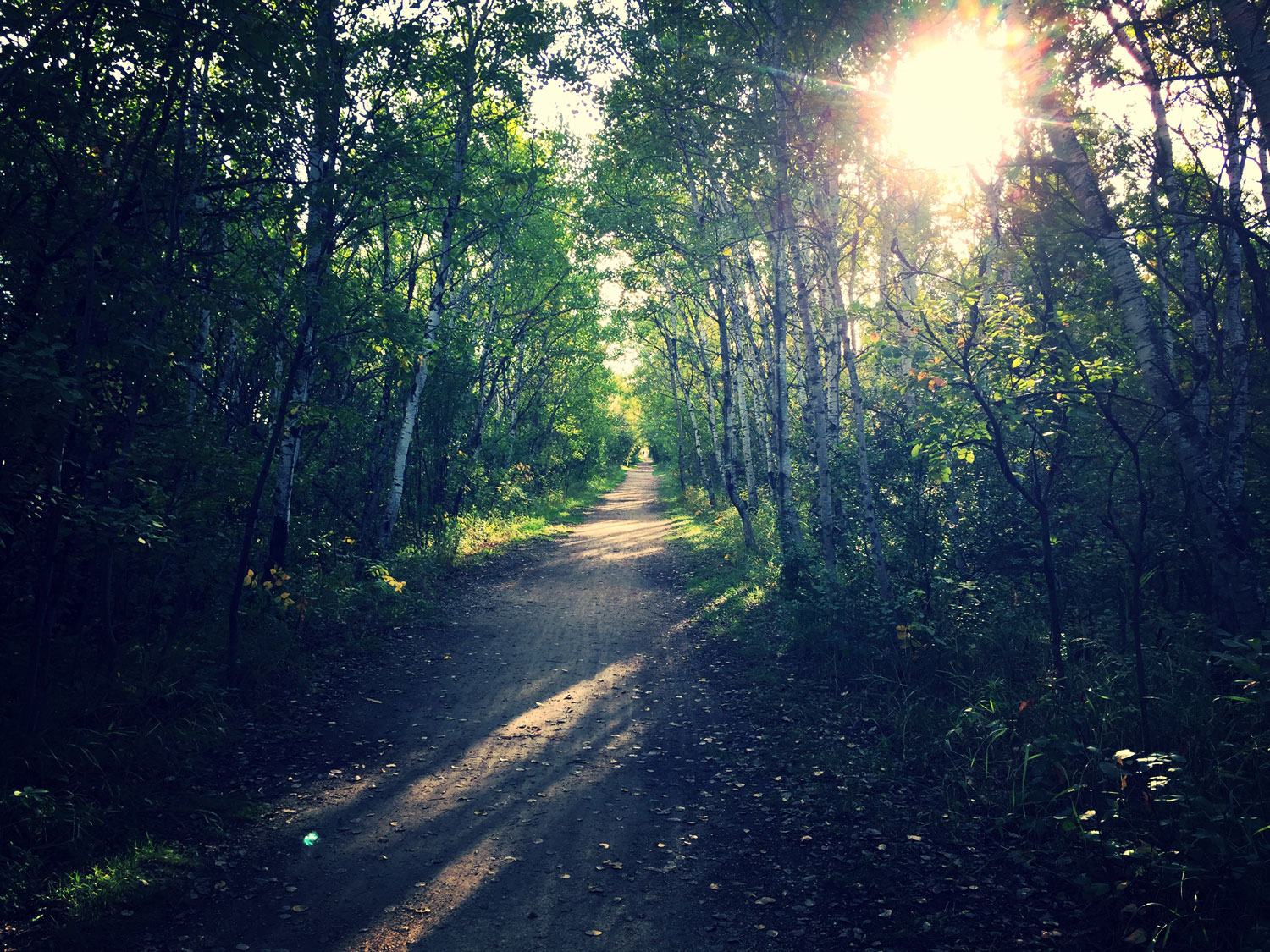 Photo by @kristelkernaghan