Geographical Location: Seven Sisters Generating Station to Rennie. Treaty 1 & Treaty 3.
Length: 105 km / 66 miles
Trail Types: natural trail, gravel trail, gravel road, paved road
Trail Activities: hike, bike, ski, snowshoe
---
---
The North Whiteshell Trail links many of the well-developed trails and campsites in the Whiteshell Provincial Park. Inverness, Otter Falls, Dorothy Lake, Nutimuk Lake, Betula Lake, White Lake, Jessica Lake, Brereton Lake, and the town of Rennie all offer trail users natural wonders and daily necessities. The natural beauty of this area makes trail building a challenge but points of interest such as Bannock Point Petroforms and the many waterfalls make this a very popular part along the Trans Canada Trail. The North Whiteshell Trail is part of the Borders to Beaches Recreational Trail Project that connects the Manitoba-Ontario border to the beaches of Lake Winnipeg.
CAUTION:
Seven Sisters Generating Station - this trail crossing is subject to frequent closures. For up-to-date information, you are asked to contact MB Hydro via email: WCE@hydro.mb.ca or to call (204)-360-4235.
Several sections of this trail are not well maintained and lack directional signage. Cycling is not recommended on the backwoods trail sections.
When following roadways, trail users should always remain on the shoulder (may not be paved). It is recommended that you only use roadways during daylight hours and under appropriate weather conditions.
ONLINE RESOURCES:
https://tctrail.ca/explore-the-map/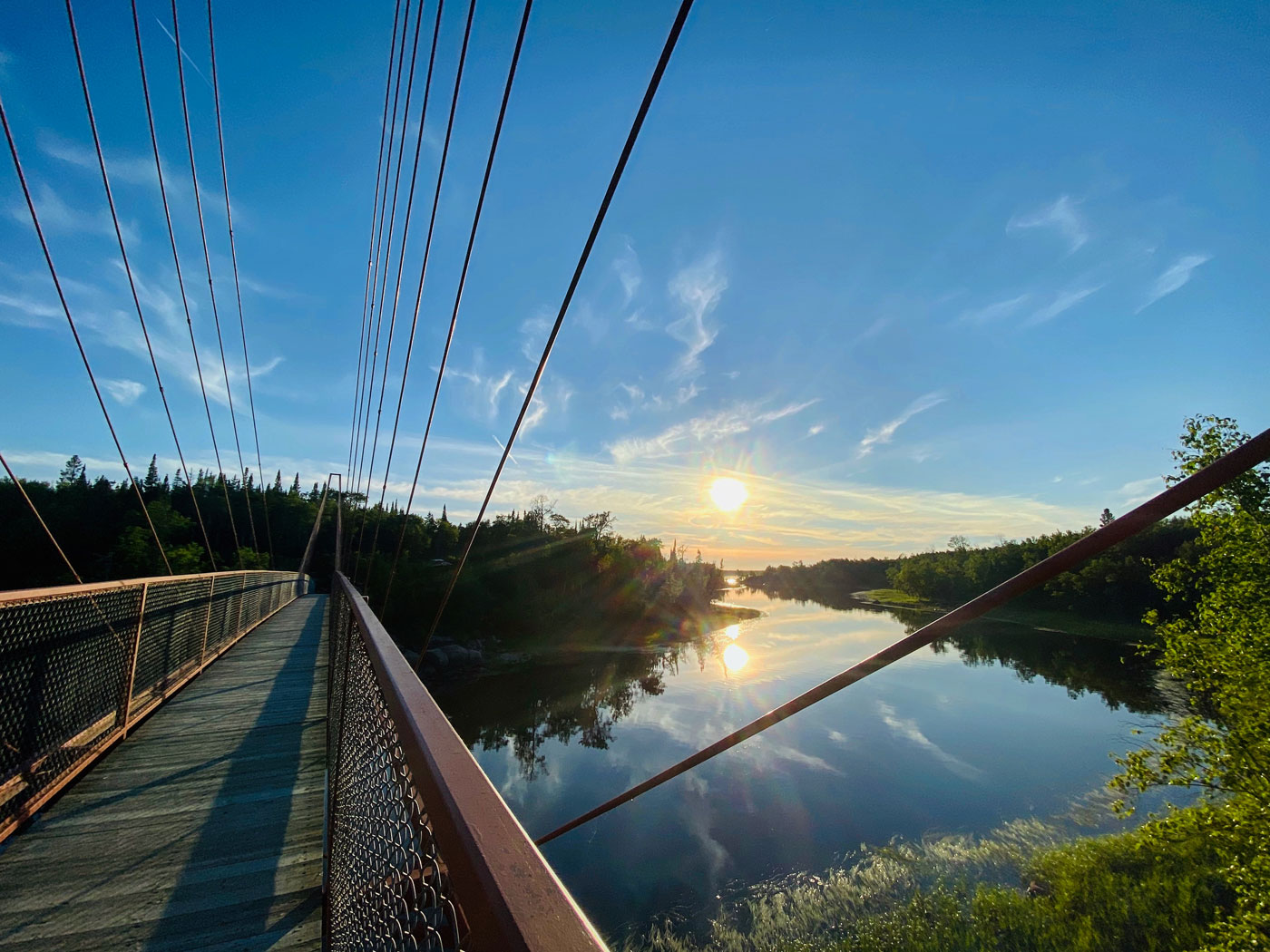 Photo by Samantha Betker