Geographical Location: Rennie to Caddy Lake. Treaty 3.
Length: 48 km / 29 miles
Trail Types: natural trail
Trail Activities: hike, snowshoe
---
---
The Centennial Trail is a hiking trail that traverses the Boreal Shield in the Whiteshell Provincial Park. This is a gorgeous section of the Trans Canada Trail, offering stunning views and a true wilderness experience. The trail was conceived by Vern "Skink" Dutton and further developed by the Scouts and Girl Guides of Canada in honour of Manitoba's 100th anniversary of becoming a province. The trail cuts through pre-Cambrian shield country following high granite ridges and low areas of deep boggy boreal forest.
There are difficult sections with steep rock slopes. Trail users should look for rock cairns to assist with way finding in sections with few trees. The Centennial Trail is part of the Borders to Beaches Recreational Trail Project that connects the Manitoba-Ontario border to the beaches of Lake Winnipeg.
CAUTION:
Cycling is not recommended on this backwoods trail.
Backcountry camping is currently not offered along this section of the Trans Canada Trail.
ONLINE RESOURCES:
https://tctrail.ca/explore-the-map/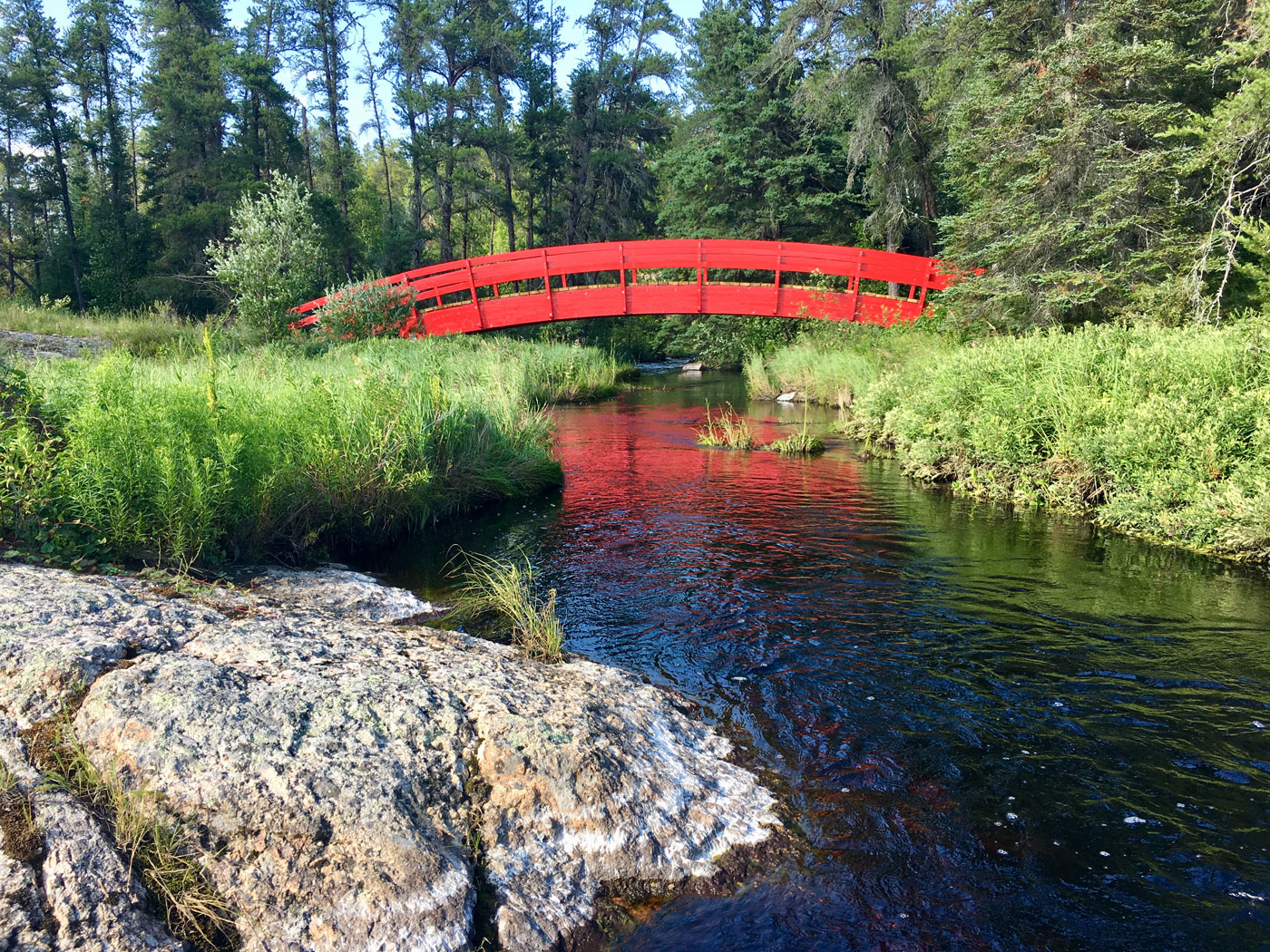 Photo by Tim Coffin