PROVINCE ANNOUNCES FUNDING FOR NEW TRAIL, TRAIL ENHANCEMENTS AT TWO WINNIPEG LOCATIONS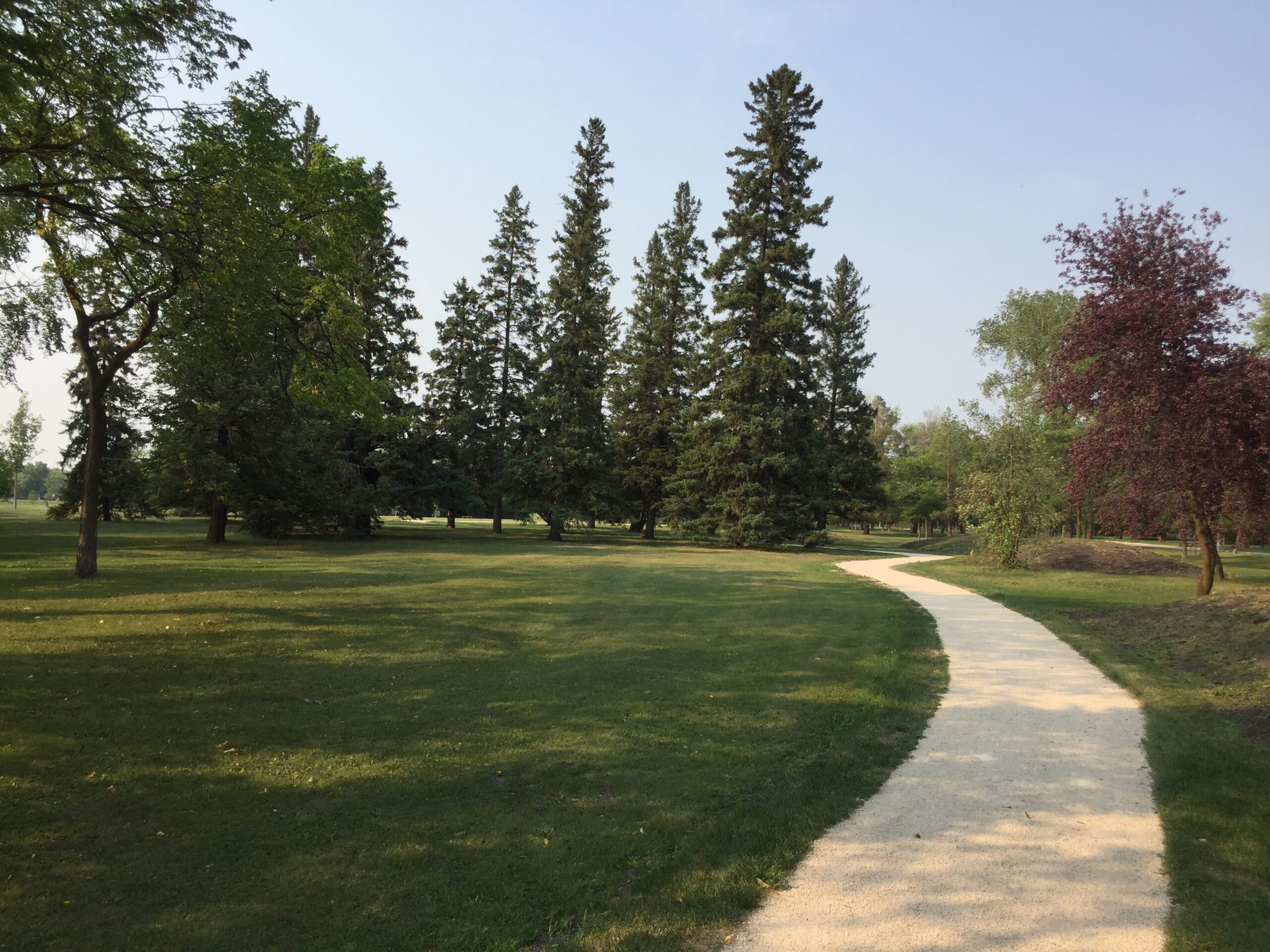 Investments at Assiniboine Park, FortWhyte Alive to Improve Visitor Experience
The Manitoba government has provided $71,000 to create a new trail system in Assiniboine Park and enhance existing trails at FortWhyte Alive, which will help improve accessibility and the visitor experience at these popular outdoor attractions, Municipal Affairs Minister Derek Johnson announced today.
"Our government is proud to invest in these projects that will improve accessibility and provide year-round access to allow visitors to more fully explore the many natural wonders to be enjoyed at Assiniboine Park and FortWhyte Alive," said Johnson. "Spending time in nature is a wonderful way to relax, spend time with loved ones and enjoy all our province has to offer. These projects build on our previous investment of more than $890,000 through the Trails Grant for Manitoba program, which gives Manitobans and visitors even more opportunities to enjoy these wonderful spaces."
The Assiniboine Park project includes new pathways in The Grove at The Leaf – Canada's Diversity Gardens. At approximately one kilometre in length, the crushed limestone paths are a key feature of The Grove and allow for an interconnected system of pathways. They connect and lead visitors towards the other gardens at The Leaf, including the Indigenous Peoples Garden and the Terry Fox Fitness Trail. This project is now complete and the pathways are accessible and can be enjoyed year-round.
"The new pathways in The Grove have enhanced this beautiful space, making it more accessible and connecting it with the other gardens at The Leaf," said Margaret Redmond, president and CEO, Assiniboine Park Conservancy. "These physical connections will help us create meaningful experiences and opportunities for people to connect with nature and each other."
The FortWhyte Alive project, currently in progress, will update existing signage to improve navigation while also improving visitor experience and accessibility. The project also includes a redesign of the pathways on the east and south sides of the interpretive centre so they are more accessible and functional for visitors.
"This past year has affirmed so clearly how much we need nature and that it should be accessible to everyone," said Liz Wilson, president and CEO, FortWhyte Alive. "This is why we are thrilled and grateful for this opportunity to bring more people to our seven kilometres of urban trails and provide them with the space, direction and information they need to reconnect with nature."
The Trails Grant for Winnipeg, part of the Trails Manitoba grant program, is intended to create social and economic benefits to Manitobans, while also enhancing the environmental perspective of trail users. This grant is administered by Trails Manitoba on behalf of the provincial government.
"Trails Manitoba is excited by the projects selected in its inaugural grant intake year, a grant program that aims to enhance physical, psychological and social well-being of trail users," said Tim Coffin, executive director, Trails Manitoba. "By creating new trails and enhancing trail infrastructure, both Assiniboine Park and FortWhyte Alive have given Manitobans another reason to get outdoors and to explore locally."
More information and a full list of grant recipients can be found at www.trailsmanitoba.ca/grants/.